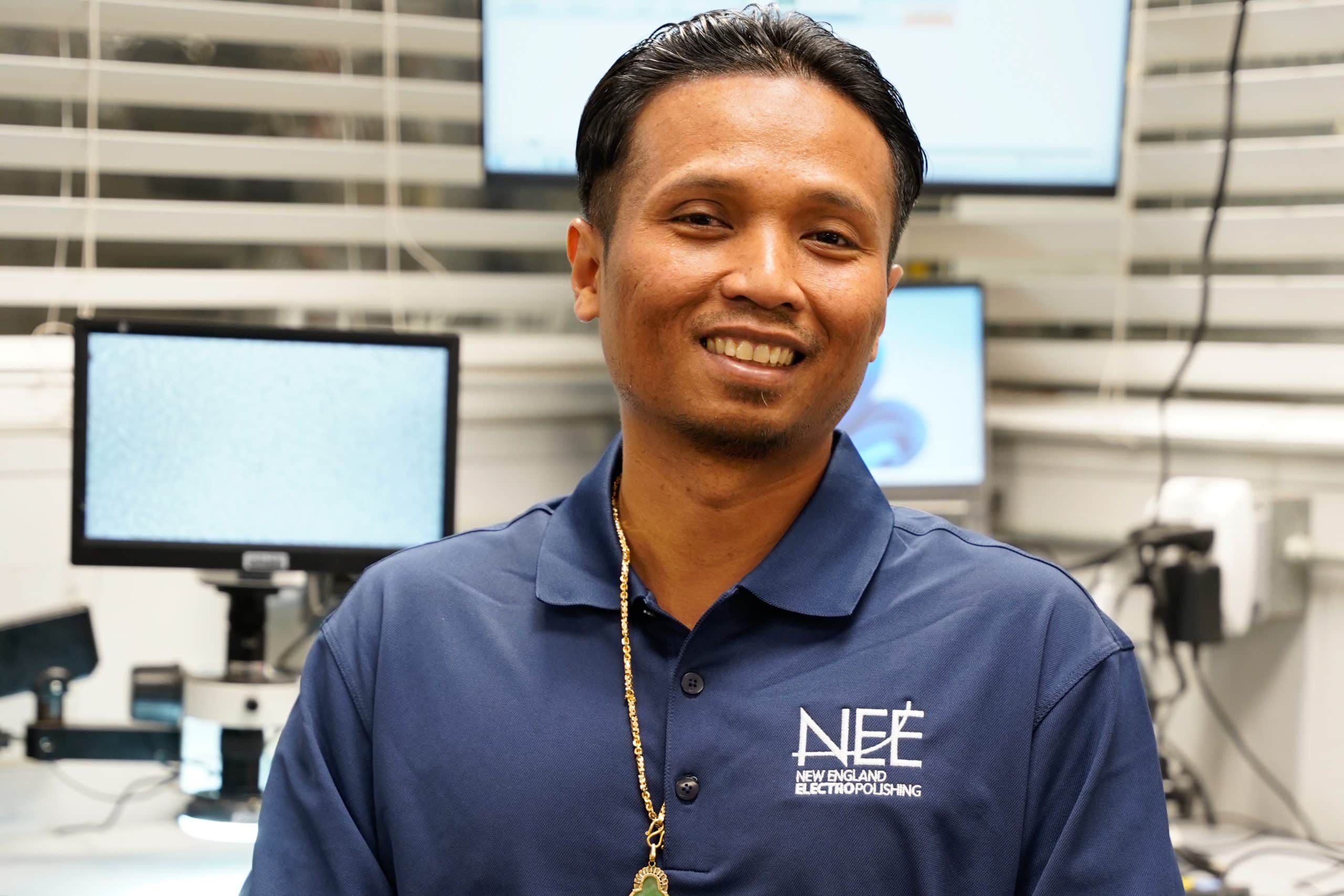 Savath San
Quality Manager
As Quality Manager, Savath is committed to advancing New England Electropolishing through improved systems. His job includes overseeing the company's Quality Control function, while supporting continuous compliance and integrity of the company's quality management systems.
He is also responsible for conducting validation of processes and developing process control plans, and PFMEAs as required by customers to demonstrate the ability of stated processes to achieve planned results.
He works with NEE's Quality Control Supervisor and Inspection team to inspect all incoming material, work-in-process, and final product to make sure the product conforms to standards, procedures, and customer expectations.
Savath is a Cambodian immigrant by background. He is hugely popular at NEE for his calm demeanor and creative problem solving abilities. Prior to joining NEE in 2022, Sav had over 15 years of combined experience as a Quality Manager CPS Technologies and LeachGarner. Savath's collegiate education focused on Information Technology and Graphic Design.
Savath relishes in competitive pursuits. From a young age he developed a passion for billiards, earning a reputation as a pool shark. He moved on to chess (where he attained Expert status), then to the world of competitive video gaming (in which he ranked top 5 nationally). He currently lives with his wife, Leakhena, and two sons, Kenji and Ethan, in Swansea, Massachusetts.