Stainless Steel Electropolishing
Concentrating exclusively on precision stainless steel electropolishing.
We are one of the few metal finishers in the U.S. to concentrate exclusively on precision stainless steel electropolishing. By keeping things simple like this, we are able to keep the focus on you and your needs.
NEE'S Stainless Steel Electropolishing Services
As one of America's leading stainless steel electropolishing companies, New England Electropolishing delivers the highest levels of quality, service, and customer satisfaction. Since the early 1980s, we have been driven to exceed customer expectations and are recognized for our ability to achieve quality and consistency, and do what other electropolishing companies cannot.
To give you a broader outline of our capabilities, we've broken down our stainless steel electropolishing services into the following categories based on customer needs and product specifications:
Medical Devices
Our team offers high-level expertise in electropolishing medical devices and assemblies. We tailor our precision…
Small Parts
All the way back to 1985, NEE has been the company people turn to for the finishing of small components and precision…
Citric Acid Passivation
Passivation is the removal of contaminants from the surface grain boundaries of metals such as stainless steel to…
ElectroMatte™ Finishing
Medical OEMs and part designers are often concerned with reflectivity during surgical procedures. ElectroMatte™…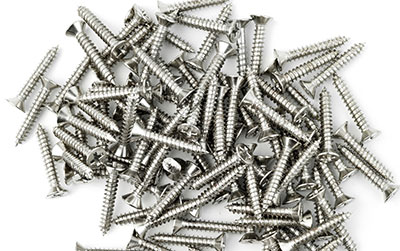 Bulk Electropolishing
While electropolishing performs best when the work pieces are individually racked, bulk processing has proven to be a…
Expedited Service
Let NEE help you meet your "need it yesterday" deadline with our Same Business Day and 24-Hour Expedited Service…
Want to learn more about electropolishing? Check out video resource guide for educational videos about stainless steel electropolishing.